Tel Aviv Medical Center Cardiology department  perform diagnostic and comprehensive testing. The team is available to patients (including two senior cardiologists) to provide professional and courteous service. The department is equipped with advanced equipment and can run  any cardiac-related tests. As in all departments of the Medical Center, The Cardiology center  also invite its customers for  pleasant treatment experience , provide maximum sensitivity and discretion.
Senior cardiologists advice
In the cardiology department you can get cardiology consultation From 2 senior cardiologists:


Prof. Micha Feinberg and Dr. Roman Kornfeld.
Doctors are experts in their fields, and provide comprehensive professional opinions. In the highly volatile and fatal as such as heart problems, it is very important to get advice and treatment from good hands. All tests are carried out under the supervision of our cardiologists, as well, the results are analysed by them.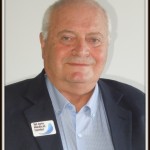 Pediatric cardiologist – Dr. Julius Hegesh
Senior children's cardiologist, Dr. Julius Hegesh, conducts and provides advice to clients of the  Cardiology Tel Aviv Medical Center. Dr. Hegesh, an expert in cardiology, pediatric cardiology and pediatrics, is the director of Sheba Medical Center pediatric cardiology and pediatric cardiologist senior at "Asota Lev "medical center, Dr. Hegesh  performs echocardiography tests and children under the age of 18 ergometry testing , as well Fetal echocardiography.
Dr Roman Korenfeld  who is a senior Cardiologist at Kaplan Medical Center  is providing  private cardiology consultations, echocardiography and stress echocardiography, medical tourists consultations
The following tests are performed on our facilities:
A comprehensive cardiac examination (check-up)
Ergometry
Echocardiography at rest
Echocardiography effort
Holter ECG
Holter blood pressure
Echocardiography and ergometry for children
Fetal echocardiography
Holders of private health insurance can get repayment on test under their agreement with their insurer
Contact our staff with any question or to set an appointment
+972-3-771-2800